There is no time better than Christmas to spread the kindness you have inside you. One way to spread that kindness, is by sharing Christmas foods you have made in your kitchen for the occasion.
This time, our team has picked some of the most delicious Christmas food that you could share with your friends, peers, or loved ones.
Picture Credit: CountryLiving.com
When we talk about Christmas foods, usually even the snacks are not far off from spices. But why are we making sandwich cookies this time? Worry not! This classic sandwich cookie recipe we picked is getting a very serious and delicious upgrade as it combines winter spices with fluffy citrus cream.
Just like making another kind of cookies, you would need to have some ingredients such as all-purpose flour and baking soda. However, in order to create the filling, you would need ginger, cinnamon, and some orange zest.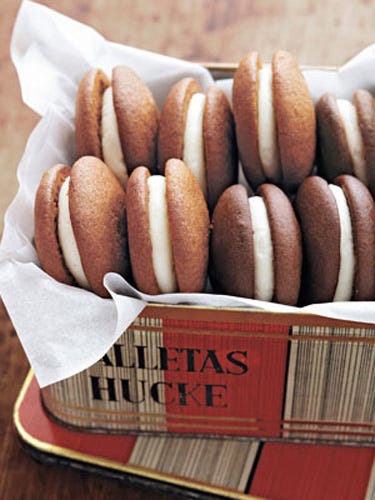 Photo Credit: CountryLiving.com
If the person you would like to give cookies to does not actually enjoy cookies, what about giving them chocolate whoopie pies? These are like cookies, except they are soft, spongy, chocolatey, and could melt perfectly in their mouth. A totally perfect Christmas food if combined with some warm tea or other spiced drinks.
In order to create the pies, some things you should not forget to add are baking soda, cocoa powder, whole-milk yogurt, some eggs, and vanilla extract. However, for your filling you could experiment a little (or so much, up to you). For the recipe we picked, they are using a peppermint extract to make a fresh stinging sensation for the filling.
Photo Credit: CountryLiving.com
This snack is very addictive and helpful in dealing with too many cocktails you or your friends drank on the Christmas party. It also helps a lot that you would only need 20 minutes of your time to bake this snack. Put it inside a paper bag and some labels, and there you have it: a delicious nibble that could accompany you on the cold Christmas party's night.
Summarizing the recipe, you would only need 6 common ingredients before you could share this spicy Christmas food with your circle of friends, and those are: unsalted butter, Tabasco sauce, sea salt, garlic powder, Worcestershire, and of course, the pecan themselves.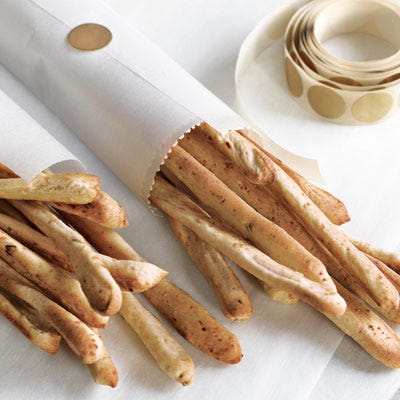 Photo Credit: CountryLiving.com
These nibbles could be a very great snack to eat during a movie night with your close ones. Or, you could simply make some amount of them, and bundle them together with a wax paper before sealing them with gold stickers that would make them even more irresistible as you gift them to your peers.
There are no ingredients that are hard to get to create this wonderful and savory recipes. The most important ingredients you would need are: bread flour, active dry yeast, fennel seeds, and Parmesan cheese. Then, you only need to wait around 40 minutes before they are done and you can eat them–or gift them.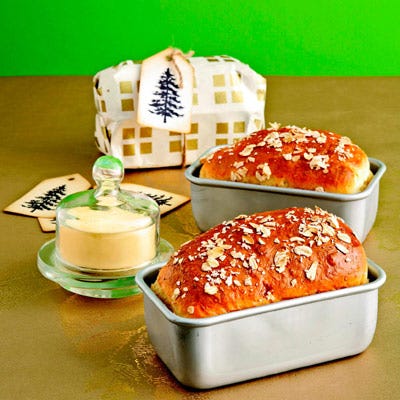 Photo Credit: CountryLiving.com
Fruitcakes might be good, but sharing Bread and Butter as a Christmas food for your beloved, peers, partner, or friends will always be a very safe bet. The combination of smooth butter and the fluffy white bread is a great savory treat for everyone.
The recipe is not only simple, since you only need 30 minutes to prepare everything and another 3 hours and 30 minutes to actually bake the bread. Some ingredients that are crucial for this recipe are: active yeast, all-purpose flour, and some egg yolks.
Those are our picks for what Christmas foods are best for you to share with the person closest to you. If you would like to have some gathering with them, you could also see some of our tea recipes here. Which one of these is your favourite?