Everyone, whether it is kids or adults, need their breakfast. It is also very important for your kids to be able to eat healthy breakfasts. Despite the importance, there are around 20-30% people that simply skip breakfast. That is why today we will give you some healthy breakfast recipes that will make your kids—and you—eat your breakfast before starting your daily activities!
Blueberries Coconut Baked Oatmeal
If someone says that breakfast takes too long of a time to prepare before daily activities, then this healthy breakfast recipe will prove them wrong. You can stir the recipe for this baked oatmeal before your bedtime at night, and put it in the oven the next morning! Once it rings, you can enjoy a delicious and healthy bowl of oatmeal right before your activity!
Blueberry Banana Muffin with Oats
Who does not like muffins? With this recipe, you can get all the goodness of a whole muffin, and the healthiness of oats. Not only that, you can also pack one of these muffins as a snack for your kids, in the case of them getting a little bit hungry after eating their packed lunch at school.
Healthy Breakfast Bars with Jam
If your kids are the type that do not like eating something that looks like a full meal during breakfast, this healthy breakfast recipe might be the solution. Using oats as the base, this breakfast bar will definitely supply your kids with the energy they needed for the day, without the complexity of a full meal.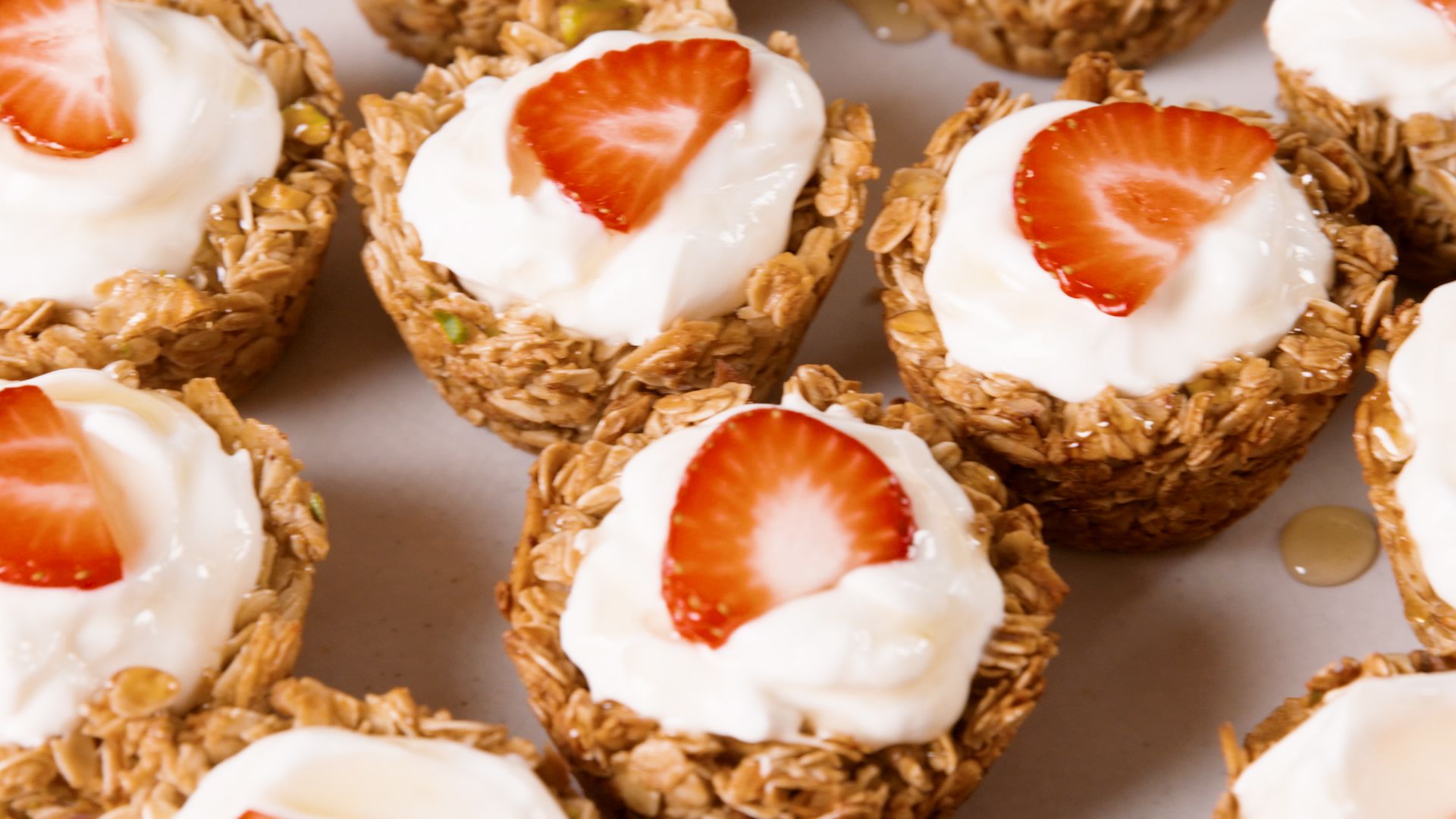 Just like the previous recipe, there might be times when your children would prefer something they could eat without having to use a plate or a spoon. When that happens, you can count on this recipe to help you. Using oats as the base and Greek yogurt as the topping, these Granola cups will be a healthy and compact choice for a busy morning.
We know that being able to sit down on the dining table and eat breakfast is a privilege, and not everyone could afford the time to do that. If so, then your option is to have a healthy breakfast recipe that could easily be taken to work or school, and that is where this recipe comes in. You can prepare this dish on Sunday afternoon and create a few batches and put them inside the refrigerator.
Almond Butter Banana Open Sandwich
If you feel that cooking anything takes a lot of time, why not use bananas and make a sandwich out of it like what this recipe is doing? All you need are bananas, some jam, oats, and healthy toppings such as walnuts, almond flakes, oats, sesames, raisins, or chia seeds.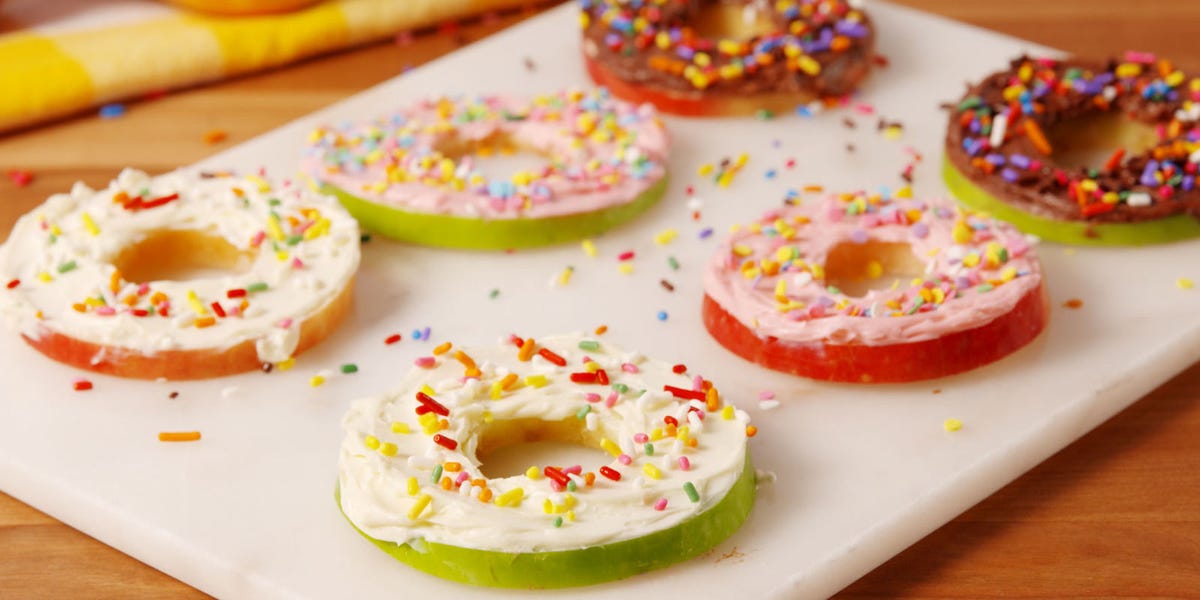 While apples do not taste like donuts at all, the concept for this healthy breakfast recipe is very novel. Slice an apple and turn it into a donut-shaped slice, then use some cream cheese spread on the top and sprinkles some healthy toppings. There, you got yourself a donut apple. It's healthy, simple, and delicious.