The 23rd of March is also known as World Meteorological Day, celebrated all around the world that has been keeping a constant watch over the weather and climate for the safety of all mankind. Today, let us find a way to also celebrate the World Meteorological Day at home with your kids with some activities we have picked!
For our first activity to celebrate the World Meteorological Day at home, we can start by making a cloud in a jar! All you need for this activity are a glass jar with a lid, boiling water, aerosol can (hairspray, for example), and ice.
To make the cloud, you should pour and fill a quarter of the jar with boiling water and swirl it around to heat up the side. Then, turn the jar upside down and put a few cubes of ice on the top of the jar for a few seconds. Once you are done, take the lid off and spray some hairspray and put the lid back on and put the cubes on top of it once again. Then, you can start seeing the cloud forming inside the jar.
"Make a Hurricane" is a computer-based interactive web activity that we could play with our children to celebrate the World Meteorological Day at home. This activity was developed by the UCAR Center for Science Education and COMET for NCAR exhibits.
On the interactive web activity, you and your kids will be given a map of the Atlantic Ocean and Caribbean, and a red "hurricane" dot that you can put into the circles spread around the map. You can also see the sea surface temperature, moisture, and wind. By playing this activity, you and your kids will learn of what makes a hurricane and how a hurricane can get stronger (or even weaker).
There is no better way to celebrate the World Meteorological Day at home other than learning about the weather on Earth! Thankfully, SciJinks has made an interactive game that you can play with up to 3 other people in your family!
The interactive game made by SciJinks is a board game-like adventure game, in which 4 airships will be racing all around the world doing your own research about the climate. In order to win this game, you need to combine all your luck, skill, and strategy if you want to beat everyone else! On every panel, you will be given a question about meteorology such as the distance of the sun, or the blowing wind.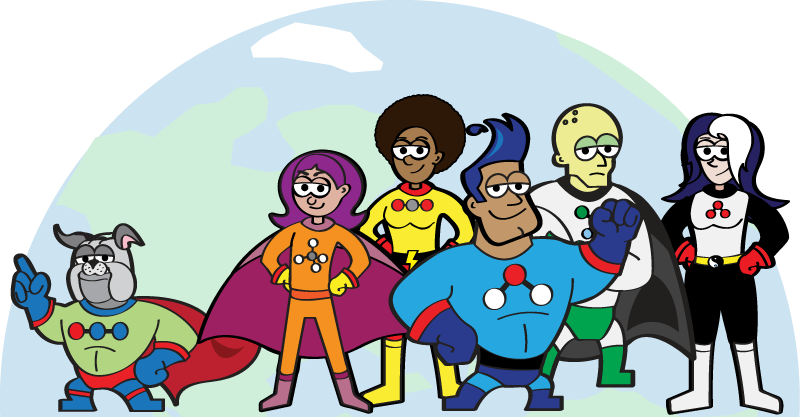 Greenhouse gases are the name given to gases that could trap heat on Earth, and they get their name from greenhouses. The thing about greenhouse is that they would let sunlight in, but will never let that warmth escape.
That is why, as a way to celebrate the World Meteorological Day at home, it might be a good idea to let our children learn about the Greenhouse gases with an interactive card made by the nice researchers at NASA! They have created an interactive web page showing every gases and how they benefit the Earth. However, those gases also have a bad side with them, and it is up to you and your kids to learn about them and save the Earth!