Do you not have any plans for Sunday? Then, how about doing some DIY recycle projects at home with the family? Not only will it help the earth by reducing the amount of trash, it will also strengthen your bonds!
This time, we are going to give you a few DIY ideas that you can do with your kids around. However, be careful because we might have to deal with pointy and sharp items, so make sure you keep a close watch on your kids.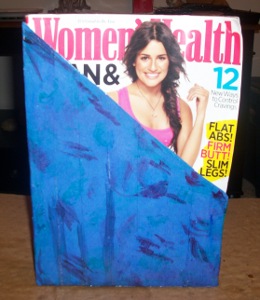 Magazine holder will be our first DIY recycle project because it is also the easiest to do. All you need is an old cereal box, ruler, paints, and a pair of scissors or a cutter. As the first step, all you have to do is to make a 45 degree cut on the cereal box. Then, you can start doing the decoupage on the box to make it look nice. You can also paint it into a different color and draw a motif on it.
Are you the type that does not throw out your tin can "just in case"? If you are, we have good news for you! What you need for this project are tin cans (obviously), junk books or scrapbook papers, twill tape, and a mixture of glue and water. With a little work, your unused tin cans can now be a place for you to put your kitchen or work utensils, or some flowers for decoration!
With this DIY recycle project, not only will you be using what you already have, but you will also be able to send your kids to fetch items from nature itself! After all, we would need some flowers or interesting leaves for the project this time. The finished product will not only look beautiful, but it will also make a nice clanking sound every time the wind blows!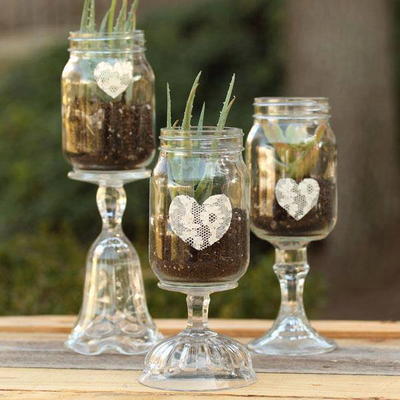 On the previous project, we are using the Mason jar lid as a natural wind chimes, so this time it's the jar's turn to change into something. However, this time all we need to do is to put some soils into the jar and turn them into a functional vase!
Are you a big soda drinker? Do you have an old soda bottle that you forgot to throw away? Before you throw them away, why not breathe a second life and turn them into a miniature terrarium? However, since this DIY recycle project needs cutting in parts, make sure you help your kids so they do not cut themselves! To further help you, there is even a video showing how to do this project!
Every time you buy something, most of them would come with cardboards. Now, rather than throwing them out, we can create our own DIY recycle project and turn them into coasters. These coasters you will be making will not only be useful for you, but it could also pass as a good gift due to how beautiful they are.