The 77th Golden Globe Awards that were held on January 5th 2020 has 5 animated movies nominated for 2019's award for Best Animated Feature Film. This time, all 5 of those movies are apparently a movie that you could watch as a family movie! Without further ado, let's see which Golden Globe Animated Movie that would be the best choice to watch with your kids!
How to Train Your Dragon: The Hidden World
How to Train Your Dragon: The Hidden World is our first Golden Globe Animated Movie nominee, and it is the sequel for How to Train Your Dragon 2 that premiered in 2014. This movie is loosely adapted from a series of books with the same name, and tells the story of Hiccup, a young Viking that seeks a dragon utopia called The Hidden World.
Watching this movie without watching the other two prequel movies might be confusing, because you and your child might not be able to feel the emotional connection between Hiccup and his dragon: Toothless, and that is unfortunate. After all, one of the conflicts in this movie is how Hiccup has to come to terms with how Toothless has now formed a bond with a female dragon.
Frozen II
Frozen II is the long awaited sequel to one of the most popular Disney's animated movies,  Frozen. One of the strongest issues tackled in the original Frozen is the family bond between Elsa and Anna, and how Elsa's powerful magic of ice makes everyone including her family hid her away from the public eyes.
However, Frozen II, our second Golden Globe Animated Movie nominee takes a different turn. This time, the movie follows the adventure of Elsa, Anna, Kristoff, Olaf, and Sven to find out the origin of Elsa's power and save their kingdom. If you want to watch Frozen II, it might be a good idea to watch the first Frozen beforehand.
Toy Story 4
As the name suggests, Toy Story 4 is the fourth installment in the Toy Story series made by Pixar. The story directly continues from where the third movie left off, in which Woody and the other toys finally find new appreciation in living with Bonnie. However, one day it seems Bonnie created a new living toy called Forky made from a plastic spork and googly eyes. As Forky had an existential crisis and ran away, Woody swears on his name to bring Forky back.
The adventure in Toy Story 4 is not only about finding who you are, but also finding a place you can call "home". Despite being a sequel, Toy Story 4 is a very self-contained movie, in which you do not have to see all the other 3 movies before you can enjoy this movie.
The Lion King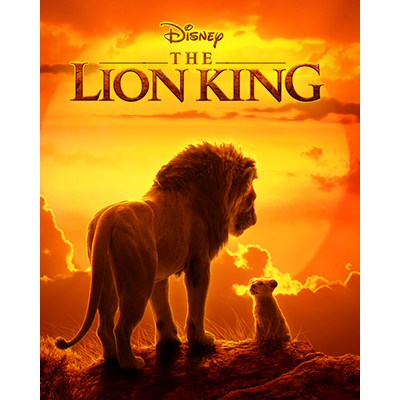 The Lion King (2019) is our fourth Golden Globe Animated Movie. This movie is a "live action adaptation" of the 1994 animated movie from Disney with the same name. This movie tells the story of Simba, a lion cub that lost his father and had to live on the run in fear that he was the cause of his father's death. During his adventure, however, he learned that there is something more behind the incident of his father's passing, and he has to be the one to stop the villain of the movie.
Missing Link
Missing Link is a stop-motion animated movie that premiered in 2019, about a Sasquatch that employs the help of an English explorer to travel to Himalaya and meet his Yeti cousins. The explorer, called Sir Lionel Frost was the one who stumbled upon the Sasquatch that he named "Mr. Link." Throughout the journey, Lionel will have to ask the help of Adelina, his former lover.
This movie is not only our last nominee, but is also the winner of the Golden Globe Animated Movie. However, even though it received much praise from critics, the movie bombed so hard in the box office. Despite all that, we think that this movie could be a heartwarming movie to watch with your kids!