It is the 4th of February, and do you know what day today is? It is Tuesday, of course we all know that, but it is also the National Homemade Soup Day! Coincidentally, we are also seeing a high amount of downpour, and it helps having warm dishes around. That is why, today, in the spirit of the Homemade Soup Day, we are going to give you some of our selections for the best homemade soup recipe!
Our first homemade soup recipe is a good pick if you are trying to reduce your carbs, and is a good choice for a rainy day. This soup does not take a long time to cook, and can definitely be enjoyed by everyone. The star of the bowl will be the lemon, as it gives a sharp and unique taste that makes a very good pair with fresh dill. While it is definitely warm, it will also feel fresh!
If there is one thing that could fight off the coldness of February rain, it is our second pick for the homemade soup recipe: Thai chicken soup! Full of bright color and spiciness from the red curry paste, this soup will make sure you sweat a lot! Not to mention, the combination of lemongrass, ginger, fish sauce, and honey works together to create a unique taste that you could not find anywhere!
With this homemade soup recipe, you will also have to make a meatball of your own. While the recipe teaches you how to make turkey meatballs, you can change the meat with any kind of meat you would like to eat. For the vegetables, you can add kales, small cuts of carrots, canned beans, or even dices of tomatoes! That way, you will get a light, fresh, and healthy warm soup to help with the rainy days ahead!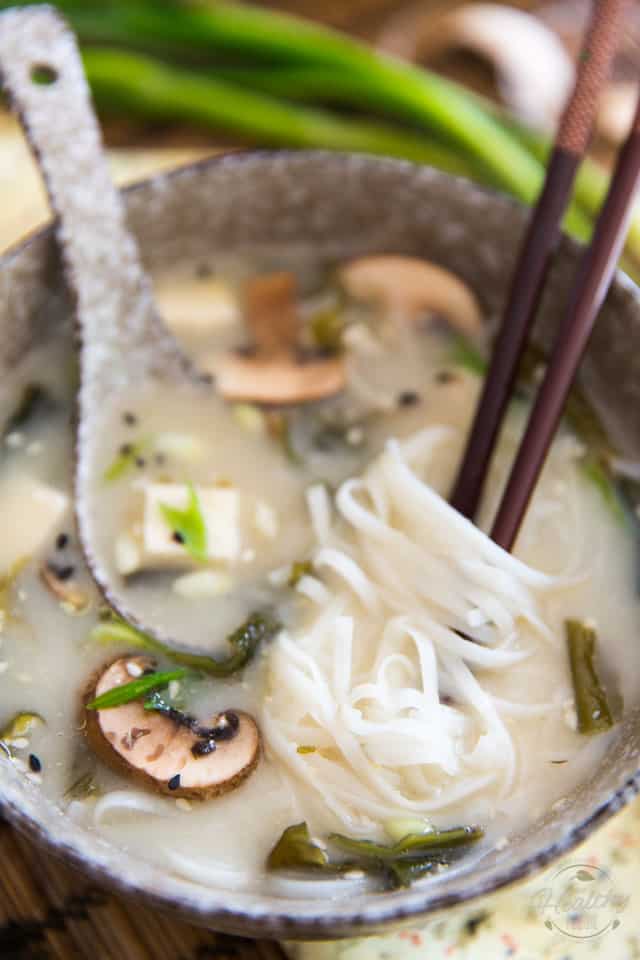 Let's get traditional this time! If you are in a need of a quick soup fix, then look no further than this miso soup recipe! In order to make miso soup, all you need is to mix dashi stock and miso paste together into hot water, and there you have the base for the miso soup. Next, it is up to you to fill the miso soup with anything of your liking! Our recommendation is silk tofu, mushrooms, and white noodle.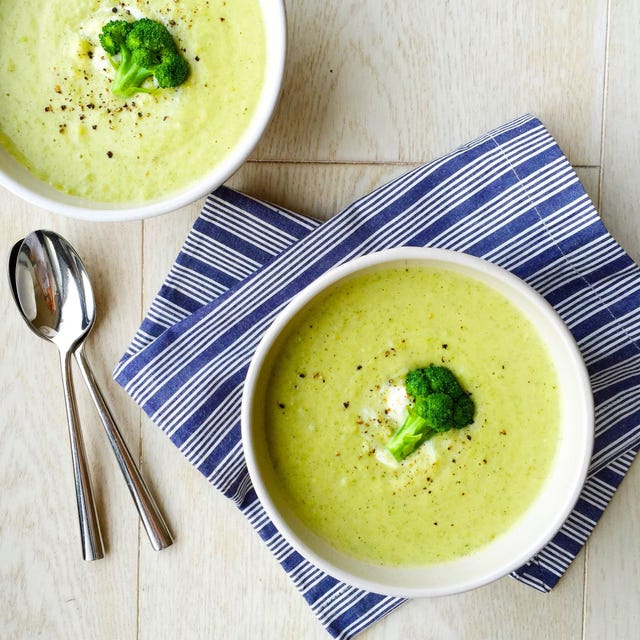 Most of our recommendations for homemade soup recipes earlier are light soups. This time, how about changing it up and making a cheddar soup that will be really creamy and melt inside your mouth? With only 40 minutes cooking time, your kids can watch their favourite programme on television as they wait before they enjoy this heavy and creamy healthy soup with you later!
For our last pick regarding the homemade soup recipe, we are going to make a very creamy soup! All you need is vegetable or chicken broth, 1 cup of Greek yogurt, and shaved or grated cheese as the topping for the soup! However, as the name suggested, do not forget to break off an asparagus and use it as a garnish!