Finding a healthy lunch, especially around Jakarta, might be a very hard thing to do. Even if you do find one, usually it will cost so much. However, this time we are going to give you an alternative: bring your own lunch bowls for your daily activities!
This time, we will give a few recommendations of lunch bowls that you could try to make by yourself. We will put the lunch bowl recipes into 3 categories: vegan, beef, and chicken. That way, you can pick which of them you would rather make and bring for the day!
---
VEGAN
---
Wild Rice and Sweet Potato Salad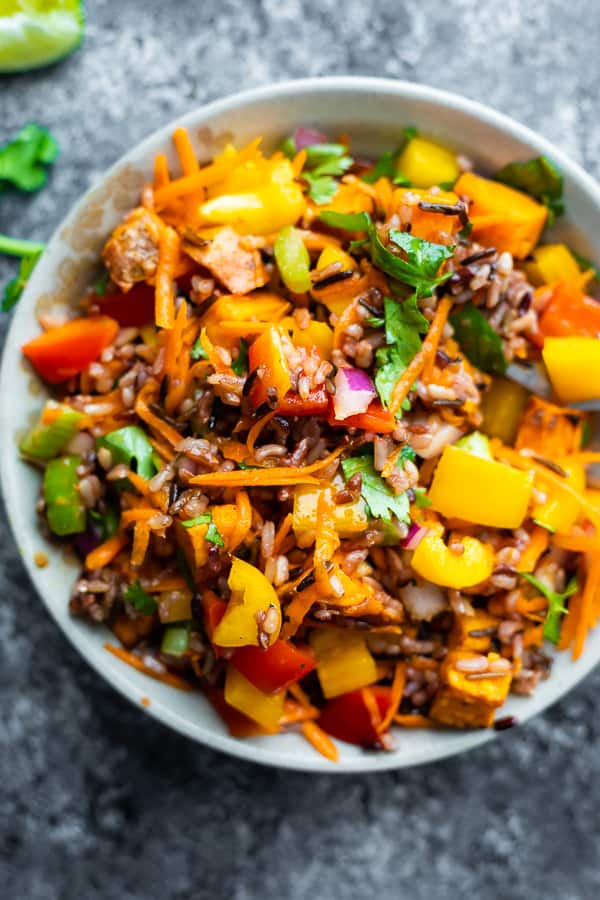 You might think salad is a boring choice for healthy eating. However, if you want to bring your own lunch bowls, you might consider this salad. Not only is it healthy, but it is also colorful! Inside of this salad is a blend of chewy wild rice, soft & sweet roasted sweet potatoes, delicious onions, crispy carrots, and fresh cilantro leaves.
Cauliflower Cashew Lunch Bowls
However, sometimes seeing too many bright colors on your plate can be quite nauseating. For a change of pace, this cauliflower cashew lunch can bring a fresh new color for you. With a combination of roasted cauliflower, toasted cashews, and some honey.
---
BEEF
---
If someone said that beef dishes could not be healthy, then they must have not heard of fajita. While traditionally fajita revolves around grilled meat served on a tortilla, their modern incarnation includes vegetables. This recipe in particular, will be a great choice if you want to bring your own lunch bowls as it accentuates the ground beef by using cauliflowers and other vegetables.
Are you very tight on time and only have around 30 minutes to make your own lunch bowls? Worry not! With this Ground Beef Zucchini recipe, you can get a delicious combination of sweet potatoes, zucchinis, and ground beef. If you want to get "dirty" once in a while, you can also top the dish with some mozzarella. The best part? You only need one pan to make this beauty!
---
CHICKEN
---
Balsamic Chicken Salad & Lemon Quinoa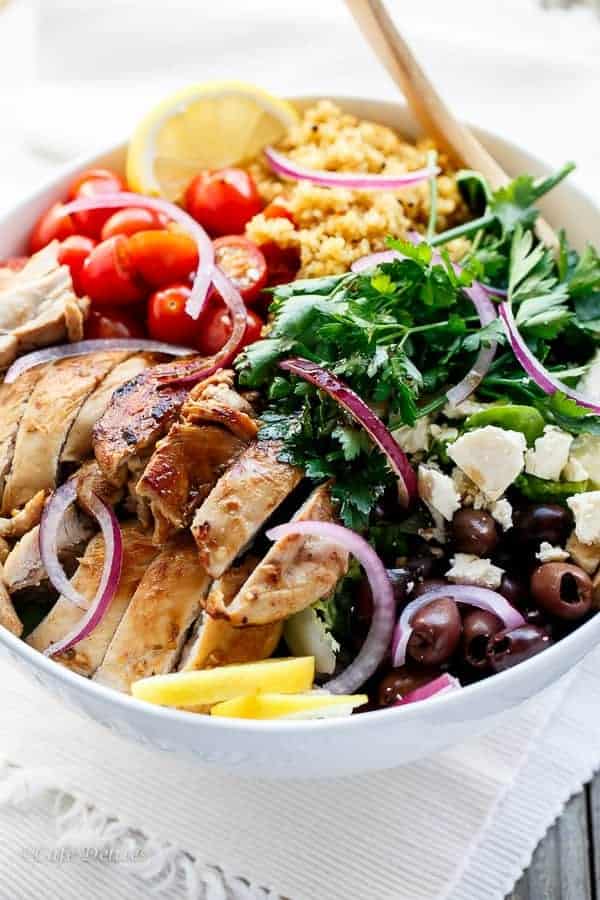 Sometimes, you just want something quick to make. You do not want to do any long and boring cooking process, and that is when this recipe would come in as a handy solution! With only 10 minutes cooking time and a handful of ingredients you could find in your fridge, you will be able to prepare a delicious–and healthy!–lunch bowls not only for you but for the whole family.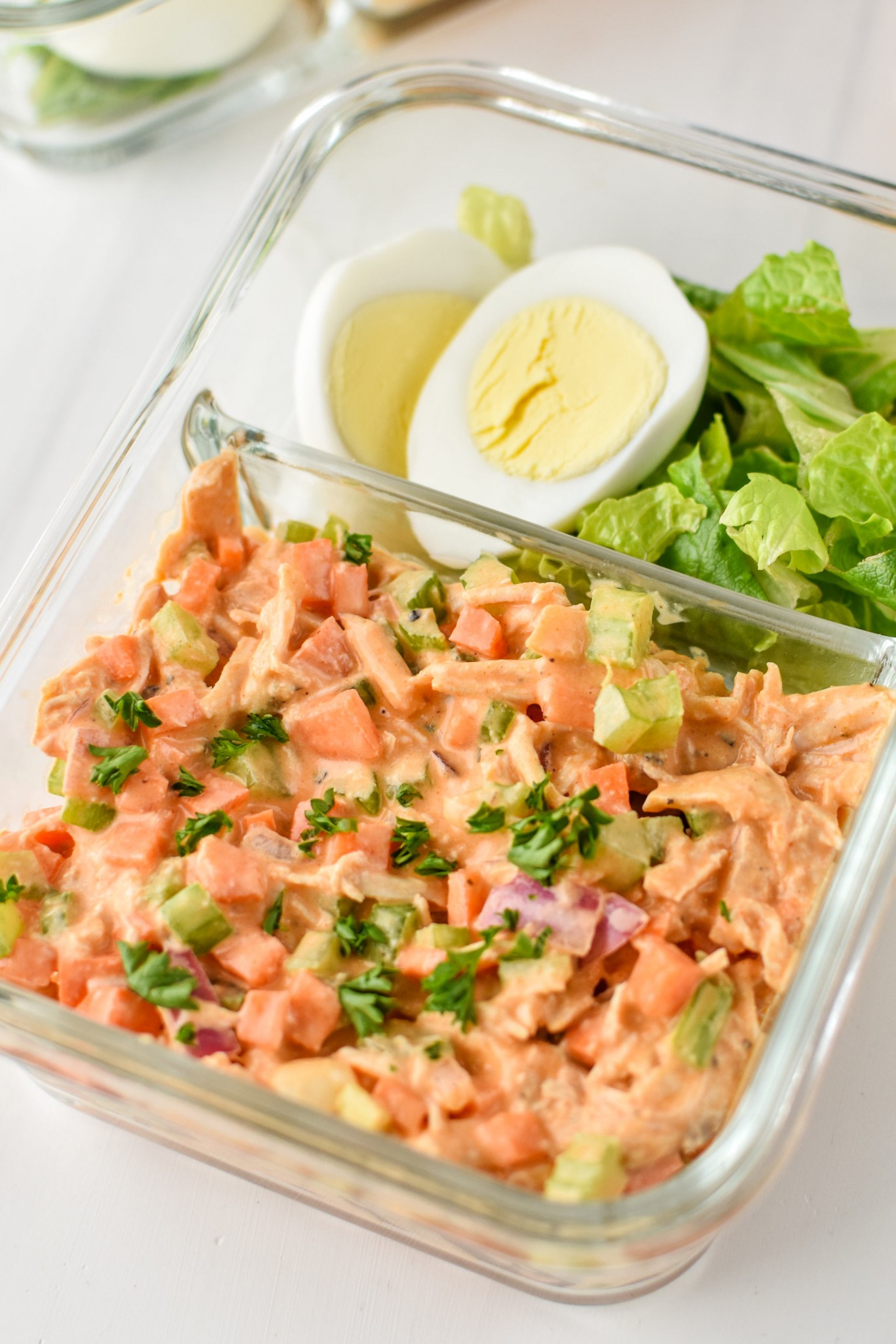 Maybe you are confused as to what a buffalo chicken is. Basically, it is a dish where you drip deep-fried chicken wings in a mix of buffalo sauce, a mix of butter and cayenne hot sauce. However, with this recipe we would like to avoid frying as much as possible. So instead, the recipe will guide us to grill the chicken and mix it with the hot sauce. Make sure you are strong enough to handle the heat before you pack this as your own lunch bowls recipe of the day!