Weekend is a good time to spend together with the whole family. If you have nothing else to do on the weekend, why not try spending it for… Pizza time?! However, this time we are not going to order some pizza online and sit nicely to wait for the pizza to come. This time, we will be more active and we will make the pizza ourselves with some of our pick for the most delicious pizza recipes that we could find!
Easy Pizza Crust Recipe + Simple Pizza


Before we start making delicious pizza with our pizza recipe, it is best to know how to make your own homemade pizza crust. There are at least 10 steps that you should follow in order to make a simple pizza already with the toppings. However, if you would like to use the pizza crust with our recipe, you can stop at the 8th step. If you need a pizza crust that is gluten-free, you can also find the alternative on this link.
Garlic Spinach White Pizza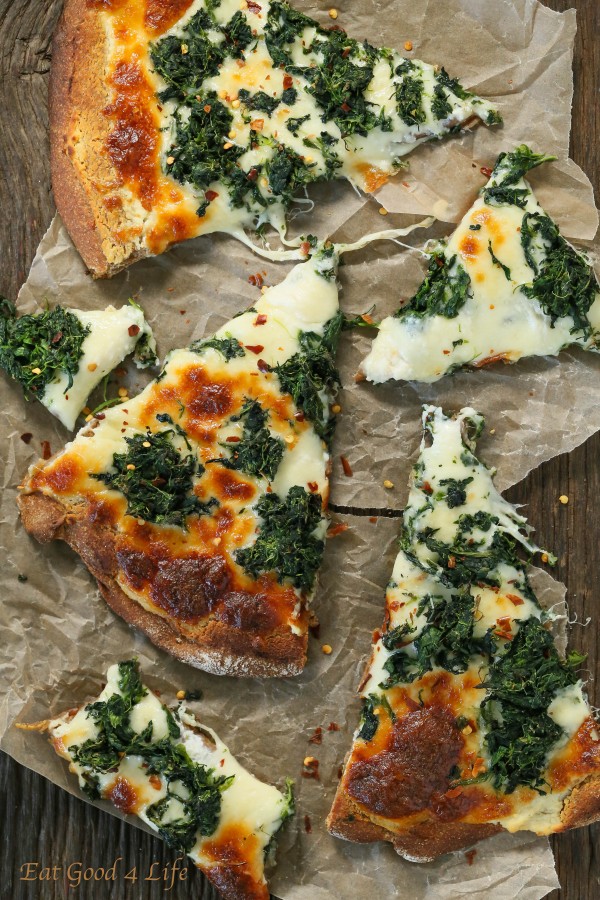 Our first pizza recipe is a unique one, as it is white pizza that could help your kids in eating their vegetables. At first, your kids might be against the idea of eating a vegetable pizza made of spinach and garlic. However, once they could smell the delicious fragrance coming out of the oven, we are sure that they will definitely take a few bites from the pizza. And then another bite. And yet another bite. And before you know it, you ran out of pizza.
Chicken and Mushroom White Pizza


If you are looking for a reliable traditional pizza recipe, you should look no further. This recipe Jamie Sanders is a simple combination of chicken, mushroom, and white alfredo sauce. To make this pizza, all you need to have are butter, cream, chicken, garlic, mushroom, spinach, and parmesan.
Macaroni & Cheese Pizza


Do you like Macaroni & Cheese? If you do, then this unique pizza recipe might be for you. Combining both Macaroni & Cheese with pizza might not be that strange, you know? After all, Macaroni & Cheese is made of cheese (and macaroni), and nothing fits pizza the best other than cheese! All you need to do is to cook the macaroni first, then you can spread it all around the pizza before adding cheese to the combination.
Pesto Potato Pizza


Are you not in the mood to eat any kind of meat? Then, you might like this vegan pizza recipe by Vegan Yack Attack. For this recipe, they also provide you with the recipe of an original crust you can use, and the recipe for kale pesto that you can also use for spaghetti later. Instead of meat, the topping for this pizza are potatoes, cauliflower, and tomatoes.
Cookies and Creme Dessert Pizza


Never ever think that there is no such thing as a dessert pizza, because our last pizza recipe is just that: a dessert pizza. For this pizza, you will need its own base made out of Cookies n' Creme cookie mix that will then be baked just like a pizza. For the topping, the recipe recommends you to use whipped cream, cream cheese frosting, chocolate chips, and cream filled chocolate sandwich cookies. As if those are not enough, you can shower it with white chocolate drizzle.