It has been a few days since Valentine's Day passed, are you left with many leftover chocolates? Then, it is time to use those leftovers and find some chocolate recipes you could turn them to! However, you should not search far, as we have handpicked some delicious chocolate based dishes that you could choose.
If you are a vegan, our first chocolate recipe you could make out of the chocolate leftovers will be a perfect pick! Using tofu and dairy-free chocolate, you will be able to enjoy this wonderful dessert anytime you want! To increase the chocolate-ness of this dessert, you should try adding some shaved dairy-free chocolate as a topping.
Have you ever wondered how it would taste to drink hot chocolate and Earl Grey tea at the same time? With our next chocolate recipe, you can do that—kind of. Except, you will not be drinking the combination but eating it! The softness of the chocolate cake is elevated to a new height with the Earl Grey cream in the middle of this soufflés will leave you speechless!
If your leftover chocolates are not that much, you might want to consider making a wafer with your chocolate and add in some unsalted macadamias to it. With how delicate and crisp the wafer you are making, it is a perfect company to be served with vanilla ice-cream, or as a simple snack as you enjoy the movie night.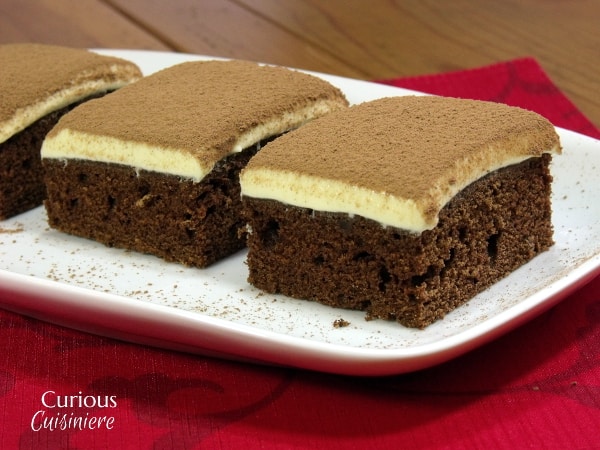 Have you ever eaten tiramisu and thought "if only this had more doses of chocolate…" If you have, then you are in luck because our next chocolate recipe will give you just that! This recipe is inspired by classic tiramisu recipes, but then you will add a chocolate sponge and even more chocolate by giving it white chocolate. Oh, if that is not enough, you can grate some dark chocolate and spread it on the top!
Our fifth chocolate recipe will be something that your kids could help make, as it only needs three ingredients: biscuits, milk chocolate, and some Mini Eggs that you can replace with almond chocolate. All you need to do is to crush the biscuits, and melt the chocolate.
Before you comment on how weird it is to combine chocolate and rice, we would want you to give this dish a chance. After all, the dish that is also known as tsamporado is not a treat, but a typical morning dish eaten in the Philippines! Who knows that after trying this dish out, you will open your eyes to the other side of chocolate dishes!
Our last chocolate recipe is something that would not be able to stand alone. In exchange, you can use the chocolate cups for MANY things, such as fill it with ice cream, candy, berries, or even cookie dough! However, you should note that you would not be able to use these chocolate cups to bake something, otherwise they would melt away instead.