In Indonesia, Chinese New Year has its own holiday; and this year it's on the 25th of January. As a national holiday, many people of Chinese descent would take a time-off of work for a lengthier holiday with their loved one as they enjoy the celebration of Chinese New Year. This time, let's get to know the different Chinese New Year celebrations in many parts of Indonesia!
Solo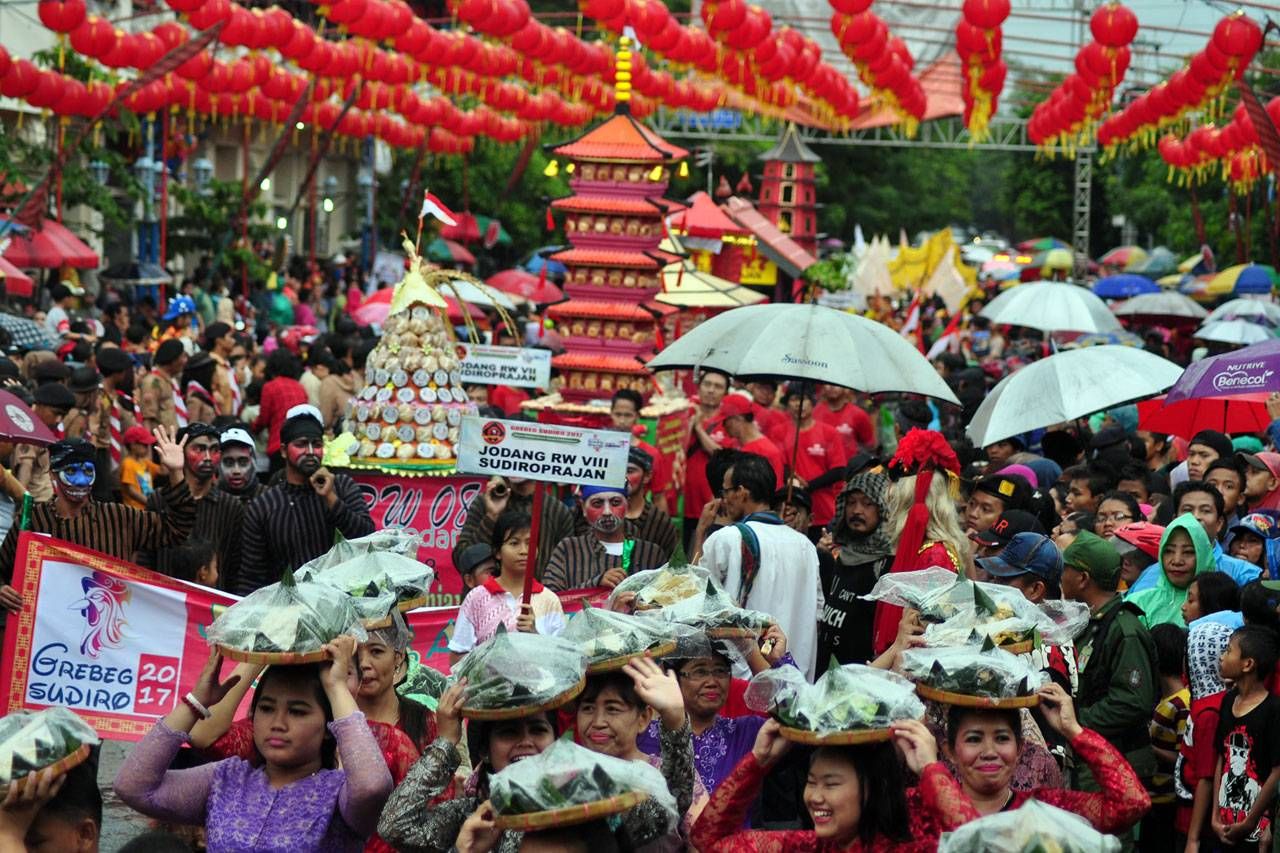 One of the most different Chinese New Year celebrations took place in Solo and their tradition of Grebeg Sudiro. This tradition usually is held 7 days before the actual Chinese New Year as a symbol of strong toleration between the people of Solo. Taking place in Pasar Gede, Solo, the market will turn into a sea of people with thousands of people taking part in the celebration.
In Grebeg Sudiro, they will make a gunungan out of Nian Gao (Kue Keranjang), a traditional cake made for the Chinese New Year. This gunungan will then be escorted by barongsai, reog ponorogo, and people wearing traditional garments all around Sudiroprajan. Then, the escort will stop in front of Tien Kok Sie temple.
Palembang
In Palembang, there is an island called Kemaro Island that is located in the center of Musi River. For the last few years, Kemaro Island has become one of the most visited places during Chinese New Year. That is because it holds one of the most different Chinese New Year celebrations in Indonesia.
There is a legend about Tan Bun An, a prince from China that fell in love with Siti Fatimah, the princess of Palembang King at that time. During the Cap Go Meh, many people will come to Kemaro Island to pay a visit to Siti Fatimah's grave and to write their name on the Tree of Love, a magical tree that is said to bless the love life of people that prays there.
Riau
Are you the type that is too lazy to take a bath? If so, the Chinese New Year tradition in Riau might be the perfect event for you! Every year, the festival in Selatpanjang Riau will surely leave the road wet, because it is time for the Water War Festival!
In this very unique and different Chinese New Year celebration, all you need to do is to come to the place where the war is held. Every piece of equipment for the war is already prepared, starting from water guns, buckets, or even plastics.
Singkawang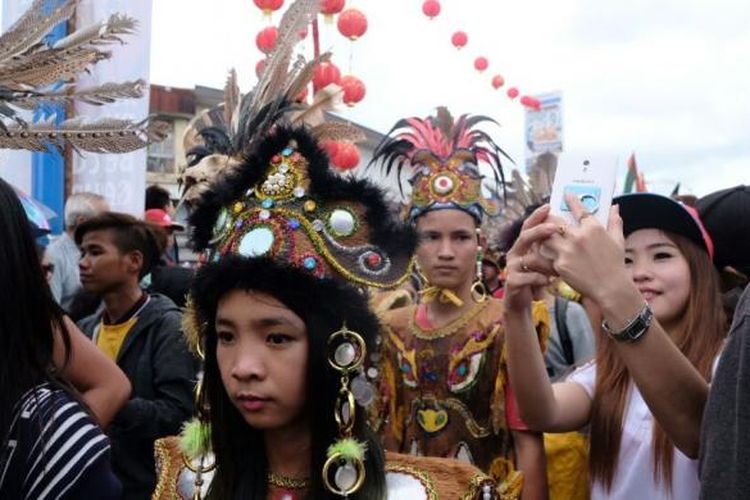 Tatung Parade is one of the most interesting and different Chinese New Year celebrations from Singkawang. Every year, there are at least 500 tatungs that will take part in this parade as they show off their magical ability. Tatung itself is the name for a normal human that is believed to be possessed by the spirit of the Gods.
This parade will start with a ceremony in a monastery, led by a spiritual leader or a priest. The said priest will call forth the spirit of the Gods to possess the Tatung after giving tribute to Tua Pe Kong, the God of prosperity. Once the possession ritual is done, the tatungs will show off their pain resistance magical ability.
Jakarta
After we have seen so many different and extreme traditions, it is now time for us to sit back and relax, and our final tradition is none other than Jakarta. During the Chinese New Year, the area around Glodok, West Jakarta will give cups of tea that is free for everyone to drink. This tradition is called Patekoan.
This wonderful and different Chinese New Year celebration is said to be a tradition passed down by a Chinese captain called Gan Djie. During his time, it is very hard and difficult to find clean water to drink, that is why Djie and his wife prepared cups of tea for travelers and peddlers to drink.