Let's be honest, none of us dislike more free time to do what we need. However, during this crisis and quarantine, we are giving much more free time than what we have asked for, and that might get boring. If it's boring for us, just imagine how bored our children are! But did you know you can take care of their boredom by letting them learn something new? This time, let's take a look at some productive websites for children that they can access during the quarantine!
Weather for Kids is our first productive website for children offered by the WKBN weather team to help children cope with quarantine. They offer many lessons regarding the weather, but that is not all; they are also giving many DIY projects for your kids such as how they can make a rainbow or creating a tornado inside a jar. This is a very good website, but it will be better if you could also teach them as they read the website.
Arcademics is a combination of arcade and academics. Just as its name suggests, this website is a place where your children could learn about many things in a fun way: with games! There are some fun games about mathematics, and there are also games about alphabets and even countries. With this productive website, your children will not only be able to learn, but they will also have fun doing it!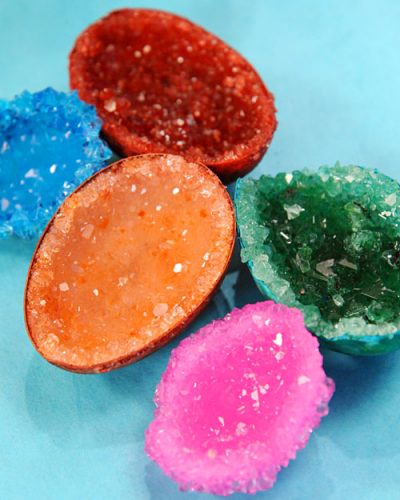 If you are searching for productive websites for children, then you should not look further! This website is offering so many educational crafting ideas that could be made by toddlers and teens alike. One of those crafts they put on their website is "Crystal Egg Geodes", a craft that is also a science experiment in which your kids will learn about what makes crystals grow and turn eggshells into beautiful decorations.
Classroom Cereal is a good place if you are in the middle of looking for productive websites for children during the quarantine. This website offers you and your children free printable short stories that could also be a way for them to exercise their grammar. Those short stories will be split in five parts, and each part of those stories will have at least 5 grammatical errors.
Explorable is one of the best productive websites that we could find out there. This website offers your children the opportunity to learn and even construct their own scientific DIY projects, such as the mold experiment to see how mold grows according to the temperature, lighting up a bulb using a comb and learning about static electricity on the way, and even learning aerodynamics with paper airplanes that they can make themselves.
Those are just a few productive websites for children that we handpicked. Of course, there are still many others out there such as Cool Math 4 Kids that offers free games, quizzes, and lessons in math, or even the New York Public Library that offers up to 300.000 e-books through their SimplyE mobile application.  Or maybe, you can check our list of what you can do during the quarantine!