Did you enjoy your holiday? Did you take a lot of photos during your off-day? If you do, then the next thing you would need is to print those photos and frame it somewhere as a decoration. However! Having the same photo frames for everything is boring! That is why today we are going to give you some inspiration for DIY photo frames!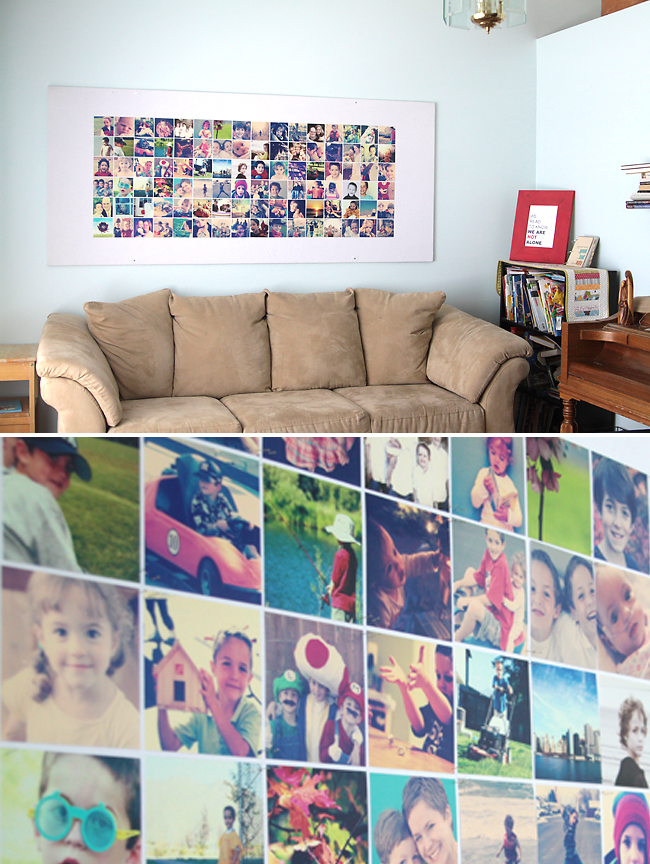 Do you have so many blank walls in your home that you could not even think of how to decorate? If so, maybe it is time for our first DIY photo frames! With this DIY project, you will not only have a new decoration, but also a place to put up ALL of your holiday photos. That is right! Not only one, but ALL of your photos! Wonderful, right? Not to mention, it is really easy to change the photos, because it is not glued but tacked using short straight pins.
Our next DIY photo frame project is not conceptually that different from the first, except you would need a few strings and a massive frame instead. All you need to do is use a glue gun to attach the strings to the frame, then use some mini clothespins to attach the pictures on the strings. That way, you can change the hanging photos easier.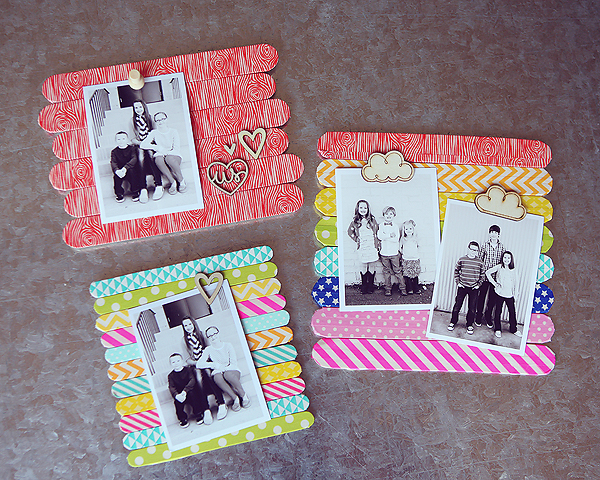 Are your kids the type that like to eat popsicles? If they are, then this DIY photo frame project is perfect for both you and your kids! However, unlike the previous two that could fit so many photos, this frame can only fit a few, depending on how big your Popsicle sticks are. You also have a few choices on how to attach the photo: sticker, push pin, or even glue if you think you will not change the photos attached to the frame.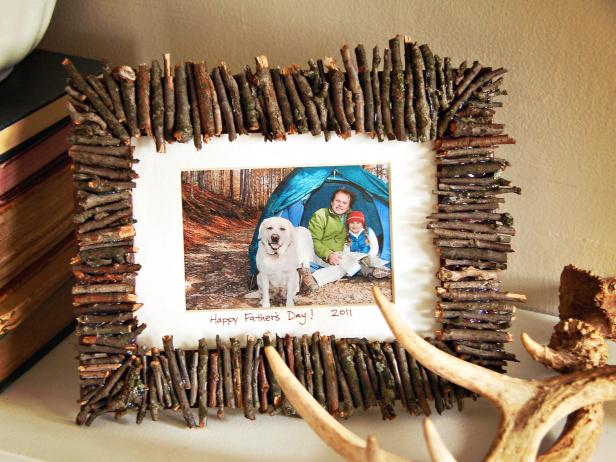 If you spent your holiday camping in the wild, then this photo frame project could be perfect to accompany the photos you took there! All you need to do is collect some small fallen twigs and branches, but you have to make sure that they are thin and dry so you can snap them into smaller pieces easier later. Once you have collected enough, use hot glue to stick the twigs into a photo frame, and there you got a rustic photo frame!
Before we start our next DIY photo frame project, we would like to let you know that this project would need you to cut a woodblock with bandsaw or a jigsaw, so make sure you keep your kids away during the cutting process. Once that is done, however, you can work together with them to pick the photos they would like to place on the new wood block made out of phrases you have chosen.
We are sure you would have some empty bottles lying around your house that you still have not thrown away yet. However, rather than throwing them away, why not turn it into our next DIY photo frame project? By wrapping some twine around the top and bottom of the bottle, you could easily turn the bottle from trash into a unique frame for your photos!