Did you know that in America, they celebrate what is known as National Brownie Day every December 8th? It is said that National Brownie Day started back in the 1800s when the people working at the Palmer House Hotel Chicago made their first brownie recipe. That recipe then changed the entire baking industry.
In order to celebrate the National Brownie Day, you could simply stuff yourself with various brownies. While that seems like a good idea, why not bring it up a notch? Rather than just eating them, how about this time we try to create various kinds of brownies together?
This time, we will provide you with some brownie recipes that we think might fit the occasion, especially with Christmas coming up fast.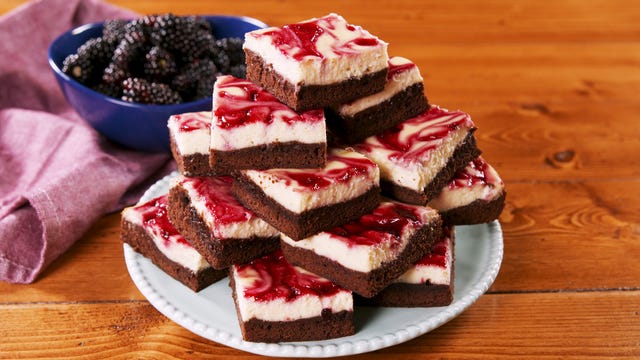 Photo taken from delish.com
If you consider traditional brownies are boring, why not top it off with cheesecake and create a cheesecake brownies? And if that is still not enough, give a splash of fresh blackberry jam on top of the heavenly combinations! The color combination of white cheese and red blackberry jam are also fitting the theme of Christmas!
The total time it will take to make this beautiful cheesecake (according to the recipe) is 1 hour and 15 minutes. With only 10 minutes of preparation, we say that it is worth the time to wait that long!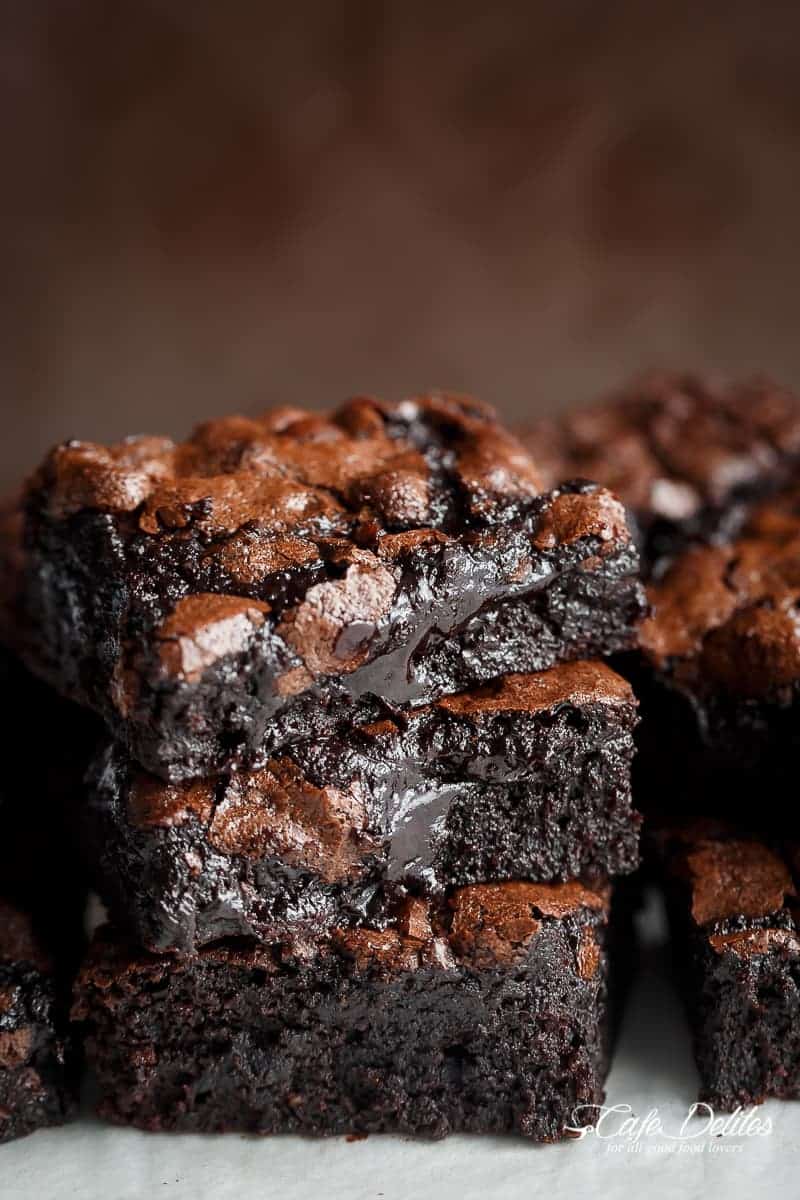 Photos taken from CafeDelites.com
Before you ask us how many calories this delicious looking brownie has, let us answer it for you: It is fine to have a cheat day once in a while! If you do cheat, we understand! I mean, can you really resist how good the brownies look?
However, you do not need to worry. The brownies created with this brownie recipe only have 144 calories each, far better compared to the usual brownies that have 356 calories. What else is there to love? It is simple, delicious, and more than anything, does not contain that much calories within them!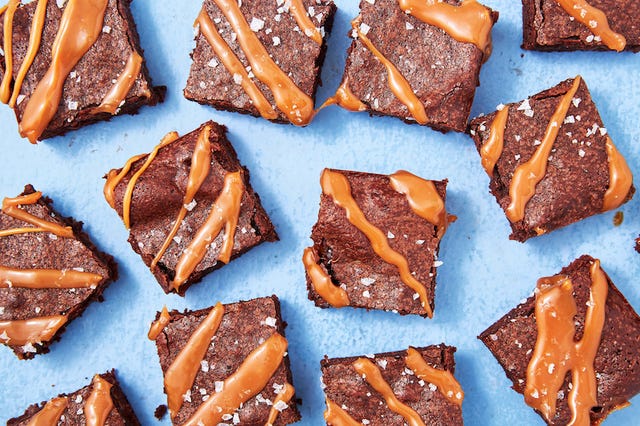 Photo taken from Delish.com
If you had enough sweetness (we know that it is almost impossible, but hey, it is good to prepare just in case), then this brownie recipe might be the one you need. It could give you the salty taste you craved for, but without turning the entire cake salty. Who would want to eat a totally salty brownies anyway?
Do not forget that you need to create a caramel sauce to make this brownie totally delicious! It is not hard, but it might take a few minutes to let the caramel fully ready, and another 20 minutes to make the caramel sauce stick to the brownies. Only then, you can sprinkle this delicious dessert with salt of your choice!
4. Mint Brownies with Chocolate Ganache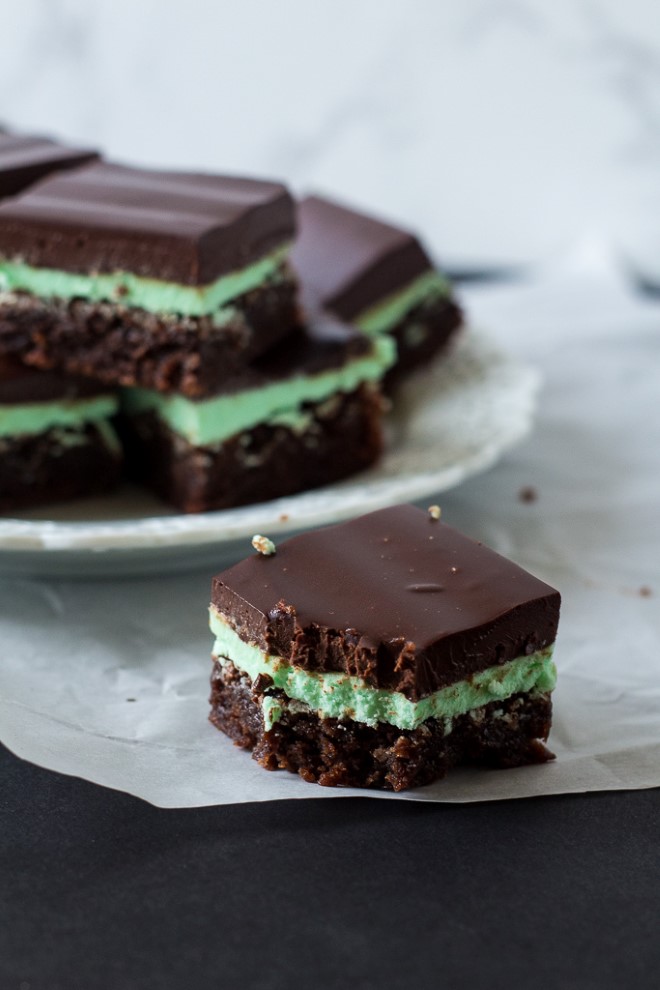 Photo taken from ChocolateWithGrace.com
If you meet anyone that says all brownies taste the same, they definitely have not tried to cook or eat what our recipe this time could create. With this delicious looking recipe, you will not only get the sweetness of chocolate, but also the fresh and piercing taste of mint before the chocolate ganache soothes your taste buds.
Yes, you heard that right! This brownie is a three-layered brownie with traditional brownies, mint filling, and chocolate ganache to finish it off. While it might sound scary to create a three-layered brownies, we can assure you that the steps written on the recipe will be easier to follow than you imagined
Photo taken from AllDayIDreamAboutFood.com
Above, we got you brownies that combine the sweet taste of chocolate and the saltiness of salt. This time, we will give you a brownie recipe that could combine the sweetness of chocolate, and the bitterness of espresso. And double that dose, in case you are in need for some kickers or all-nighters.
While it might sound delicious, you would need some way to get two shots of espresso ready. If you could get that sorted, then the other steps written on the recipe will be a walk in the park for you! You could also add the dose of espresso just in case you would need more caffeine to keep you awake.
Those are five of our favourite brownie recipes! Which one is your favourite? Or do you have your own favourite recipes? Tag our instagram page if you made one!