Did you know that in the United States, February is also appointed as the Canned Food month? It might be a weird concept for us in Indonesia, but it is what it is! As a way to appreciate it, how about we give you some inspiration for canned food recipes that will make you think "Huh, I made this from canned food?"
For our first canned food recipe, we will have to get 1 can of diced tomatoes and drain the water. Then, accompanied by some ground beef, carrots, potatoes, and other ingredients, we can do our cooking magic and transform the can of diced potatoes into a delicious soup that is not only easy to make, but also fresh and delicious!
Just like our first canned food recipe, our second one will also be soup! Minestrone is a thick soup from Italy with vegetables as its main ingredients. Sometimes, there is an addition of pasta or rice on the soup. This time, our pick for the canned food is the canned cannellini beans! Combined with shell pasta, kales, and some other vegetables, this warm soup will be a good pick for a rainy season dish.
Cream Turkey and Wild Rice Soup


For our third recipe, let's forget the vegetables and get that canned sliced mushrooms to use. Combine it with chopped onion, heavy whip cream, chicken or turkey, and wild rice mix, you will be able to make a quick and thick cream soup! This soup is really good if you or one of your family members are down with cold!
Crabmeat Bites


Are you sick that most of our canned food recipes ended up with soup? Me too! This time, we could create a dish you can eat as sides or as a snack. The key ingredient for this dish is canned crab meat! Add some cheese and English muffins, and put them into the oven for a quick grab of crab deliciousness!
Mexican Stuffed Peppers


Now, if you are craving for more snacks you can make with canned foods, this Mexican stuffed peppers might just do the trick. With canned tomatoes and green chili, you can combine them with rice and pasta mix, Mexican cheese, and some ground beef. Put the combination of those ingredients on a sweet peppers and poof, you got yourself some vegetables that you can eat as snacks!
Cherry Clafouti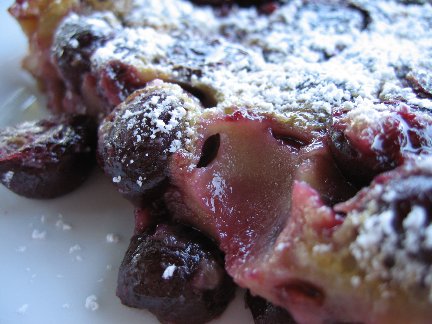 Let's move to the desert territory. To create this canned food recipe of a traditional dessert, all you would need are drained canned fruits and some other ingredients to create the pastry. As clafouti is a breakfast dessert, you can enjoy this dish with a cup of tea or coffee before you get to work or you can pack some to eat in the office later!
Pineapple Cheese Pie


Just like how deserts are dishes to close the meal, our final canned food recipe will also be a dessert! What you would need for this recipe is a can of crushed pineapple with juice, gelatin, whipped topping, whipped cream cheese, and pineapple-flavoured Jell-O (or other gelatin product).